Step 4:
On the board you wish to add the application to, click on the 'Integrate' option or navigate to 'Board Power-Ups' and choose 'Integrations'.
Step 5: Click "+ Add new integration".
Step 6: Click on the 'Split That Name!' feature.
Step 7: Choose from one of the custom recipes as desired or go back by clicking on "Integrations Center"
Step 8: Click on the 'Text Join' feature.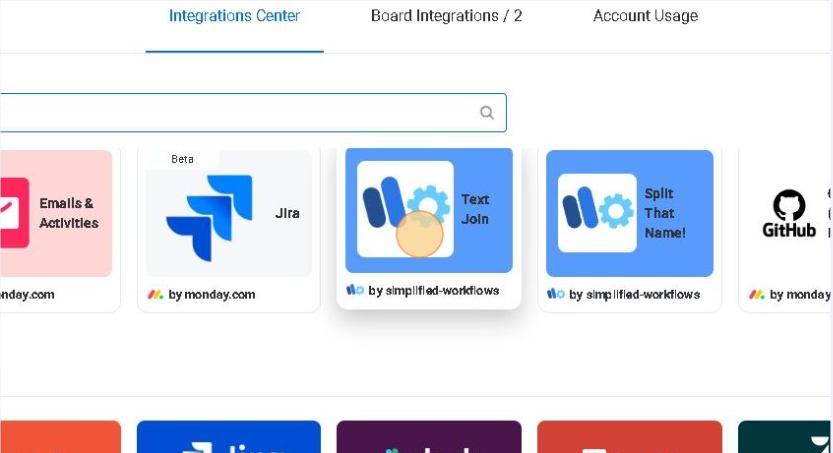 Step 9: Choose from one of the custom recipes as desired or go back by clicking on "Integrations Center"